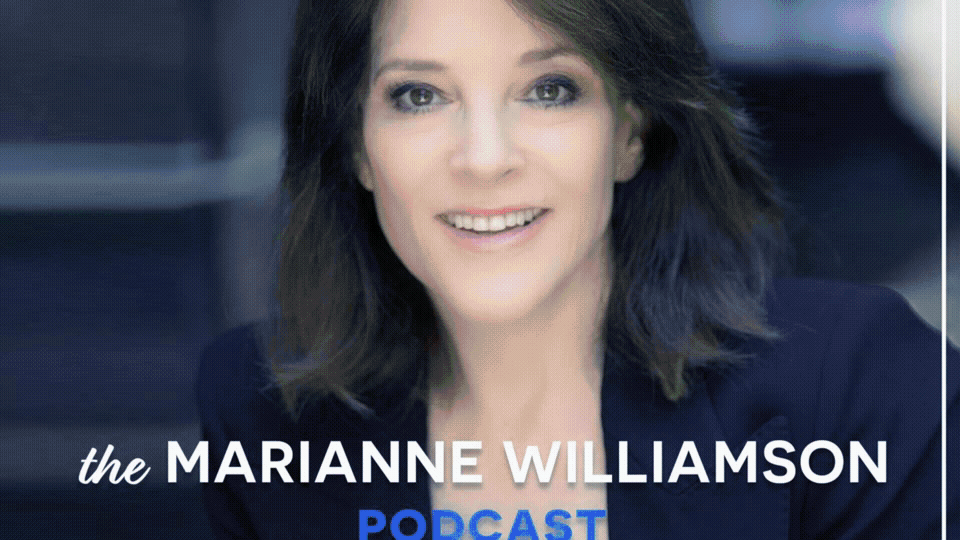 Healing the Soul of America by

Marianne Williamson

is essential reading NOW.

💗

Let's talk about Marianne...
It's essential to clarify the confusion and oversimplification around vaccines and antidepressants. Let there be no mixing of apples and oranges here. I am perplexed by much of the fakenews, misinformation and propaganda that I have been reading and seeing about Marianne Williamson. She has never told anyone not to go to the doctor, myself included. Nor has she ever told me or anyone else that their mind alone could or would heal their disease. Certainly, I haven't been advised or instructed by her to stop taking any medications, and I am on many.

💛
In my case, I have had every possible vaccination available and know that they work. In one instance, with my shingles vaccination, I fought vigorously to get the shot EARLIER than usually permitted because I was teaching in one of America's largest school districts.
Yes, Marianne is 100% correct in being PRO vaccination. Yes, Williamson is correct in supporting medicine and science. Yes, she is also correct in holding big pharma accountable for their predatory practices. Yes, she is indeed 100% correct that many medications are over prescribed, particularly psychiatric pharmaceuticals and especially opioids. Over prescribed antidepressants and opioids are her real concern.

💙
Despite all the "Marianne MANIA," please remember that she is adored, cherished and loved by those of us who she has ministered to and served with selfless devotion. Kindly know that she has genuine and real friends though out this great nation. I am only one of many.
What aura readings, crystals, crystal balls, essential oils, magic sprays, tarot cards, orbs, palm readings and psychic stuff? We never had events with any of this with Louise or Marianne. There is video footage and photos of those events and workshops with all of us. You won't see any of this "NEW AGE" paraphernalia anywhere. Louise did do a lot of mirror work. Not Marianne, she never said anything that wasn't clearly steeped in judeo-christian, ecumenical-interfaith healing, meditation and prayer. Most of the lectures and sermons were clearly based upon biblical scripture with parallel concepts from liturgical traditions. I always thought of Louise as the show horse, and Marianne as the work horse. Marianne always walked her talk. Project Angel Food was Marianne's idea, Louise definitely helped, however, nobody would dispute the social justice ministry and values that Marianne generously promulgated.

I want to tell you about the REAL Marianne Williamson. She is an American author & minister who has made a profound impact on my life. I was introduced to Marianne Williamson by my friends Louise L. Hay and the American Buddhist monk, Michael Young. This was LONG before Marianne Williamson's best sellers and media blitz. Over 36 years ago, Marianne ministered to me and many of my friends who were getting sick or dying of AIDS. My friends and I attended Louise L. Hay's West Hollywood Hayride and Marianne's lectures in Los Angeles. I was so blessed to be part of that magical community and enchanted time. Marianne often helped Louise on Wednesdays at the West Hollywood Hayrides. On alternate nights like Tuesday and Thursday, Marianne gave lectures at Saint Thomas the Apostle Episcopal Church in Hollywood & the Hollywood United Methodist Church.
As a young person, I attended most of these events with my friends on a regular basis. I remember fondly, The Center for Living on Sierra Bonita, Project Angel Food and all of these lovely lectures and events that touched my life. Marianne Williamson ALWAYS created a safe and welcoming place for me and so many others. Both ladies were deeply committed to real life solutions and created social services like Project Angel Food, The Center for Living and The Hay Foundation. I was a client of the Center for Living and often had meals there when I had nothing else to eat. Food insecurity was rampant within the gay community. I witnessed the beginning of Project Angel Food prior to returning to college. I am one of the very last individuals still living from that cell of men Marianne & Louise helped. After college, when I returned to Los Angeles, almost everyone I had known was dead.
I cherish Marianne and hold her close to my heart. She has graced my life in countless ways that have had a profound impact on my spiritual journey. She was never paid for any of these ministries. Her money came from working hard and giving everything she had away. She was blessed 100 fold because she chose to bless those who had nothing to give back but love. This was enough for her. It still is.
The intersection of spirituality and politics is social justice. More specifically, not talking about it, but taking concrete action to be social justice.
"Preach the Gospel always, and if necessary, use words!" This is the sacred dwelling place where Marianne Williamson's heart & soul have been from day one & ground zero.
Most of the GAY men from my generation are actually dead. Especially, all of the gay men from the mid-1980s, AIDS epidemic. I am the sole survivor of the Los Angeles "Hayride." I am the last living one. I am the healthy, HIV negative one. I stand before you to speak and to bear witness for those who have gone before US. I am the last man standing.
Not so long ago, and not so far away in the City of Angels, aka Los Angeles...
We were lepers, American lepers. We came from all over the United States and planet earth. Most of us were lepers times two: Gay and HIV positive. (However, I was part of that very first generation of gay men who knew what HIV was and how to avoid contracting it. Fortunately, I never did.) Our leper colony was in West Hollywood, within the center of Los Angeles. We were dying a leper's death. Nobody wanted US and nobody welcomed US. Our families disowned US. Our friends abandoned US. Our churches condemned and excommunicated US. Our employers fired US. Our landlords evicted US. The police incarcerated US. Strangers avoided US. Children ran away from US. We were America's dirty, hidden secret. We were America's dying, gay, leper colony.

Nobody wanted US, except Louise L. Hay. She opened her heart, home, church (Hayride) and her outstretched arms to every single one of US with unconditional love. Then came Marianne. Marianne fed US. Clothed us. Counseled us. Comforted US. Grieved with US. Ministered to US. Taught US. Finally, SHE HELD OUR HANDS and lifted US upwards on our heavenly journey.
The genuine, messy truth is that nobody really valued US. America didn't care if we were dead or alive. Louise and Marianne took US in.
🖤
How did it all start? When my friend Dale and I moved from Dallas, Texas to Los Angeles California, the first thing we did in West Hollywood was attend the Hayride. Unfortunately, I am the only one of us left to tell the story. Dale is dead. I was never infected with HIV. Otherwise, I would be with the angels & saints like Dale who came with me from Dallas.
https://m.facebook.com/louiselhay/posts/10151977229074750
💗
"It's Time for a Hayride Reunion! Do you remember the Wednesday night meetings with me in West Hollywood back in the '80s? It was dubbed the "Hayride," and was a unique support group when the AIDS epidemic broke. These Hayride meetings became a place where young men and women with AIDS, along with their family and friends, could feel safe, speak freely, and be reminded that they were worthy of love no matter what. It's been more than 25 years since these Hayride meetings took place and my inner ding says it's time for a reunion!...The Hay Foundation is continuing its mission to support those who are living with AIDS and those in need. Let's keep affirming: The entire Universe loves and supports me in all my endeavors. When I let the Universe know what I need, doors open."
❤
- Louise L. Hay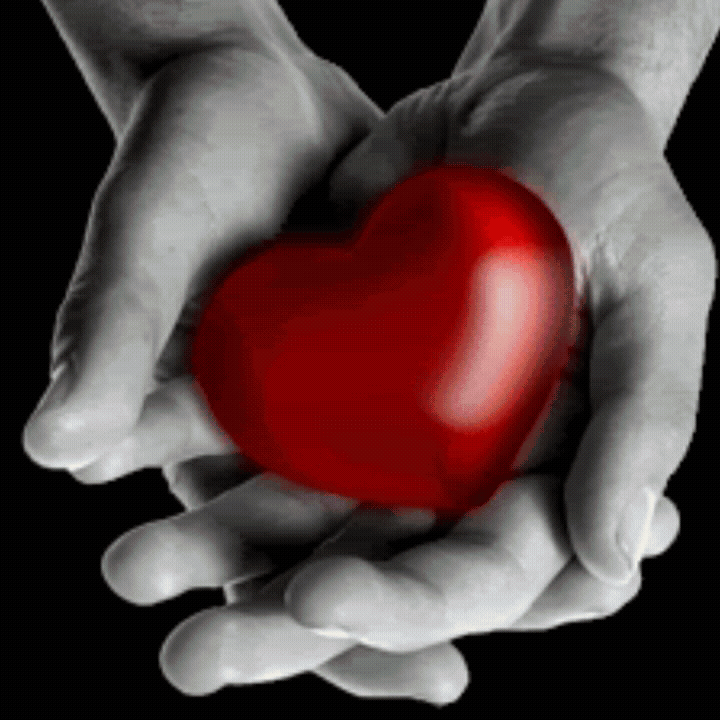 Saturday, December 7th, 2013, The Hayride Reunion took place from 2-5 PM at the Wilshire Ebell Theater in Los Angeles. Marianne Williamson made a surprise visit on stage with Louise L. Hay. This special event was the last meeting of Louise L. Hay's Hayride. It was a chaotic and joyful event that even included a gay wedding ceremony in which Louise was the presiding officiant. It was the last time I saw Louise before she joined the angels and saints in heaven. Louise Lynn Hay (October 8, 1926 – August 30, 2017)
On February 12th, 2019, I saw someone on YouTube that seemed remarkably familiar to me. It actually took me several minutes to figure out exactly who I was seeing. I noticed her on a CNN YouTube posting. She was sporting both a polished, sophisticated hairstyle & makeup. Dressed like a professional politician in a patriotic navy blue suit with Silver Star earrings, SHE looked so familiar, yet radically different. Finally I realized that it was Marianne Williamson, the beloved, cherished and precious friend to me and many others who once graced this Earth. My immediate reaction was fear and shock mixed with bittersweet nostalgia. My fear was for Marianne. My shock was from disbelief. The nostalgia was for a long lost community that was now a heavenly cloud of witnesses.
/